THE ORIGINS OF
DAKTARI
Initially, Sue practised as a country vet in the north eastern corner of South Africa. It was here, living so close to the world-renowned Kruger National Park, that Sue's interest in wildlife developed further.
In 1964, Sue moved to Kenya with her husband, where she first met George and Joy Adamson of "Born Free" fame. George mentored Sue, providing her with a greater understanding of how to handle wild animals. Here, Sue was honored with the name 'Daktari', Swahili for doctor or healer, by the local people.
"I spent a lot of time with George Adamson and his lions at his bush camp in Meru and then his last retreat in Kora in northern Kenya."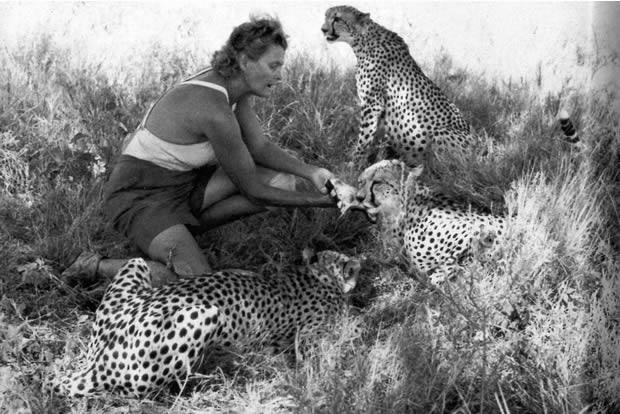 BORN FREE
Sue's love of wild animals, her pioneering work with the lions, Ugas and Boy, under George's care and her own wildlife practice provided much of the inspiration for her books.
'Life with Daktari: Two Vets in East Africa' was an international bestseller, and was one of the first of more than a dozen books, written by Sue for both adults and children.
The work of Sue and her husband also provided inspiration for the television series 'Daktari' and 'Clarence: the Cross-Eyed Lion'.
"George Adamson first made me realise how little I was seeing.
From him I gained that irresistible touch of the wilderness."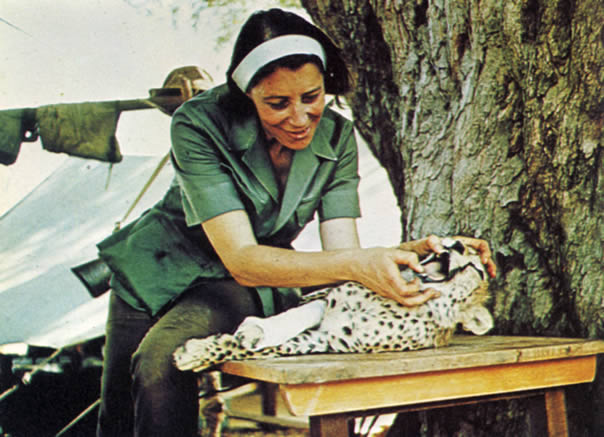 SUE'S LEGACY
Sue made it her life's work to share her love of the natural world and its healing powers. She had a fundamental belief that the key to preserving the future wellbeing of the natural world is in the education of tomorrow's adults. At the heart of Planet Afryca is a dream to ensure this legacy lives on.
"With the fragile state of the world, we don't want to be left with only footprints."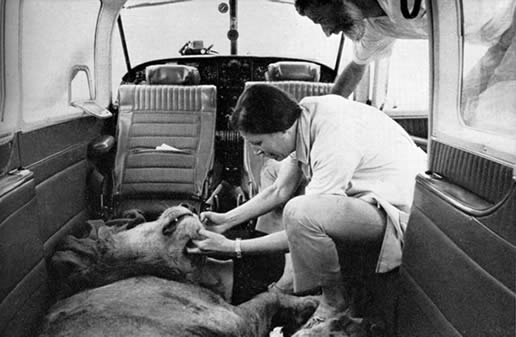 "Education in wildlife is probably the most important conservation measure."